A reminder that as of November 1, 2021, all providers of Personal Support Services (PSS) or Community Living Supports (CLS) through SOURCE, CCSP, NOW, COMP, ICWP, and / or GAPP should be regularly using EVV and submitting claims through the State EVV solution, Netsmart.
To review the EVV-required codes of service, visit the DCH EVV website.
Exceptions
The three exceptions to the November 1, 2021 deadline are:
A claim pertaining to a member with a Patient Liability / Cost Share;

A claim pertaining to Shared Service Code. This applies to the following codes but does not refer to multiple codes on an individual prior authorization (PA). The applicable shared services codes are shared below; or

A claim type tied to an open "Tier 2" ticket with Netsmart, which is defined as a ticket that must be escalated above the call center resources. You should be notified by your call center contact if your outstanding ticket is escalated to a Tier 2.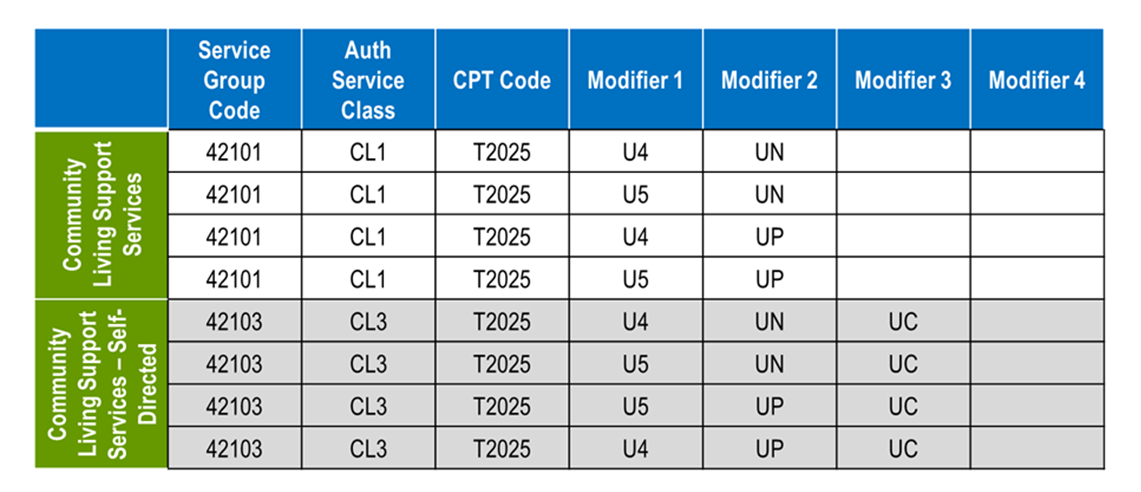 Claims Submissions
The claims submission deadline is now Thursday at midnight to be in the Friday payment cycle. Providers can no longer wait until Friday noon to submit claims. This submission will occur via the Netsmart solution.

Provider agencies can submit claims daily via the State EVV solution, Netsmart. As a best practice and a strong recommendation, claims should be submitted at least weekly
Prior Authorizations
If you have a missing member or PA in the State EVV solution, Netsmart, but that member or PA is in GAMMIS, please notify the Georgia EVV Call Center. If you are assigned a new member, please allow a few days for the member to be present in the Netsmart system.

If you reach out to the Georgia EVV Call Center, to receive faster service, you will need the following information to create your support ticket:
1. Your agency name
2. Your agency Medicaid ID
3. Your agency National Provider Identification (NPI) number
4. Your agency Employee Identification Number (EIN) or tax ID number
5. Contact email address
6. Call back number
Use GAMMIS to monitor your service unit usage. Some providers have not closely monitored their service usage and can run out of approved units before the end of a period. Review your claims to ensure the correct number of units are being billed.

If a claim has already been paid and you note an error, an adjustment may need to be made.

Adjustments to "paid" or "partially paid" claims are made within the EVV solution.

If your claim is denied, you will need to create a new claim in the EVV solution with edits to address the denial reason code.
Training
We encourage training to be completed as many times as necessary! You can review training options and how to register for training here.

As an additional training resource, Netsmart, the State EVV solution vendor, provides weekly Q&A sessions where you can receive support from a Netsmart trainer.

As a reminder, checklists are available to support your agency through setup and training for both the Netsmart (Tellus) EVV solution and third-party EVV solutions.